exo
throttle for paramotors
AEF introduces EXO,
a new generation throttle, shaped for classical steering,
EXO will be an extension of your arm and hand.
EXO THROTTLE CARACTERISTICS :
# handle delivered complete, length sleeve 140 cm
#  PA6 modified material, validated with Cameleon
# Ambidextrous design, assembly with either right or left hand
# Maximum travel capacity: 30 mm
# Switches ON and OFF, electric starter and motor shutdown
#Four electrical wires, 2 for ON and 2 for OFF 
# Millimeter cruise control, release with one hand in case of emergency
# 3D files provided for personal 3D printing of spare parts
# Adjustable strap
#  Installation instructions and user handbook
ERGONOMICS
HAND GRIP OF THE STRAP WITH LEFT OR RIGHT HAND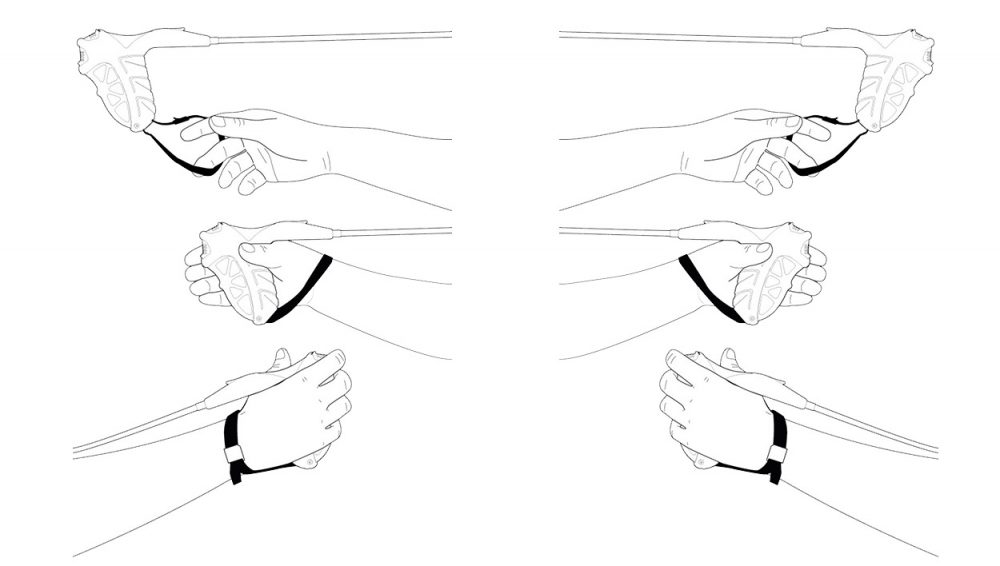 exo
Creation process of a throttle for paramotor
Concept research, Development and Modelling, Design, 3D Design, Physical Tests and Industrialisation...
Birth of the EXO throttle
The EXO handle took over 2 years of research, 7 separate versions and more than 15 models and prototypes. 
The process of creating such a tool involves moments of excitement, success, but also failures and disappointments.
With countless small changes, the puzzle is built step by step… and one day, everything assembles correctly, everything works perfectly, a new product is born!
It is this story that we want to share here, with a series of images presented chronologically.
3D PRINT
"Cruise control" CAD files